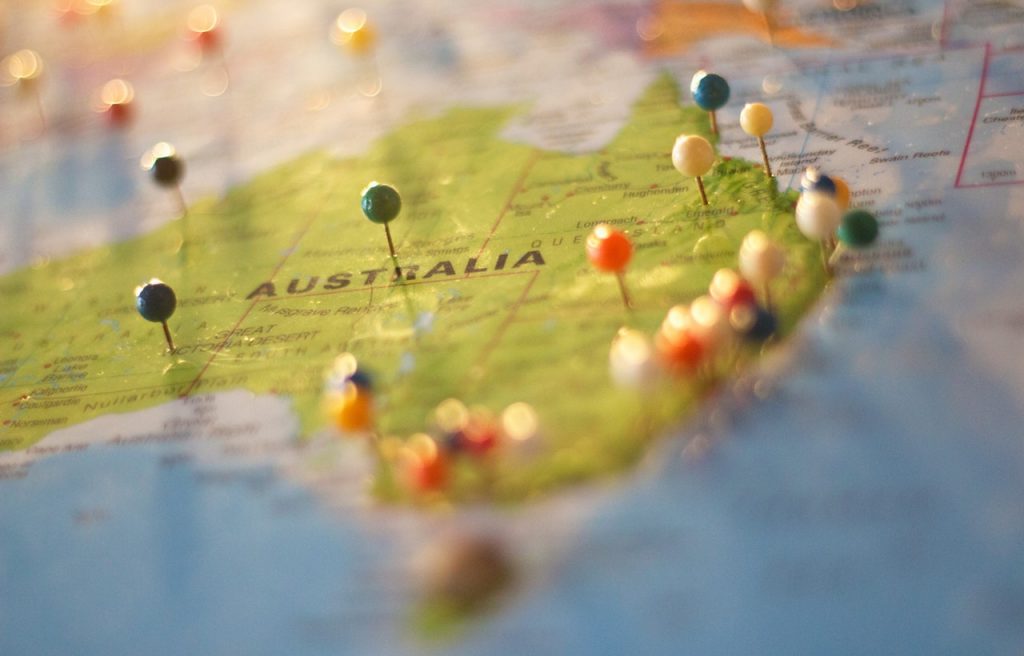 The National Sports Museum is known to celebrate the nation's rich sporting history and there is nothing in the world just like it. It is housed by the Melbourne Cricket Club (MCG) and it is definitely an unmatchable venue.
Throughout the year, the museum offers several things to do in Melbourne. With various kinds of school holiday activities, Australia's largest collection of sporting memorabilia, and the Game On! interactive gallery, a visitor surely can't get enough. The National Sports Museum provides an insight into Melbourne and it is one of the city's premier museums.
The National Sports Museum applauds Australia's rich sporting history by show off the largest sporting collection the country has ever seen.
The museum highlights interactive zones and world class galleries, state-of-the-art technology, and also displays a 3-D hologram of Shane Warne, reliving some of the best part of his career. In fact, the memorabilia look so real it feels like he's in the room.
The museum display has different types of various sports: basketball, cricket, racing, football, cycling, soccer, netball, rugby union, rugby league, golf, tennis, and Paralympic Games.
Game On! is an interactive gallery for people of all ages and it is situated inside the National Sports Museum. Visitors can join in on a number of activities which includes cycling, shooting a netball, kicking for goal, archery, reaction testing, and beating the goalie.
EXHIBITIONS AND INTERACTIVE DISPLAYS
The museum features mementos that are kept in art storage from some of Australia's biggest sports heroes and features moments that have shaped the traditions of Australian sports. The National Sports Museum displays the following:
Australian Football Hall of Fame

Australian Gallery of Sport and Olympic Museum

MCG – The People's Ground

Sport Australia Hall of Fame

Australian Cricket Hall of Fame

Australian Football Exhibition

Champions – Thoroughbred Racing Gallery

Melbourne Cricket Club Museum

Game On! – an interactive gallery for young and old visitors

Backyard to Baggy Green Exhibition

Olympics through the years – Faster, Higher, Stronger
The museum also has other displays of all the sports that Australians love, like netball, tennis, Paralympic Games, boxing, basketball and famous basketball apparel, soccer, golf, cycling, rugby union, and rugby league.
Visitors always get to experience something new in every visit and temporary exhibitions also provide something extraordinary. Be sure to visit the National Sports Museum inside Gate 3 of "The G". It offers something for the entire family at a reasonable price.
EXPERIENCE LAB
Inside Gate 3 of the MCG is an exciting new interactive gallery and sports and digital technology are set to collide in the National Sports Museum's Experience Lab.
Visitors can play, test, and react to seven high-tech new installations including eye-tracking soccer, helmet technology, and virtual tennis. These were specifically designed for visitors and will change the way they see and interact with sports.
The second iteration of the Experience Lab is expected to launch just before the winter school holidays, so grab your basketball hoodies and stay tuned for that!
SCHOOL HOLILDAY ACTIVITIES
The Easter holidays are now over and done with. Details of our winter holidays will be released as soon as the date approaches. The school holidays are coming soon and we will be celebrating all things sport at the MCG. Activities will include going into player change rooms with AFLW and AFL footballers, going behind the scenes, and many more bustles as part of the My Match Day at the 'G experience.
GAME ON!
Game On! is a real fan favourite in the museum. With Game On!, visitors can compare cycling speeds, test their goal kicking skills, and see their reaction against elite athletes. The interactive gallery is the perfect place for all ages with sporting activities ranging from netball to archery. Older and younger children can also throw, race, ride, shoot, and run to their heart's content.
AFL SUNDAY FUNDAYS – VISIT ON EVENT MODE
Do you have an event ticket? Take advantage of it by visiting the museum during event mode. During this time, all ticket holders will receive 50% off the admission price. On Sundays, children are admitted free on AFL games 2018!
One the MCG gates open, event mode commences and the museum will close just before the match starts.
THE BEHIND THE SCENES EXPERIENCE
If you are planning to go on a trip to the MCG and want to experience the behind the scenes tour or visit the National Sports Museum, then there is a virtual tour offered. This will help you know where to go and what to look for when you arrive. Whether you arrive by car train, tram, bus, or on foot, the team at Gate 3 is looking forward to welcoming you. Plan ahead, take a look around, and decide where you want to go. Check out all that we have to offer, including a café if you want to grab a coffee.